Completed Projects
#DidYouKnow 60% of the causes have engaged in virtual fundraising during the pandemic.
Thousands of people successfully raised funds on SFA for their cause.
Take a look at some of our successful campaigns.
---
Food Kits given to 150 backstage Folk Artists
COVID 19 COMBAT MISSION - 2020
Sakal Social Foundation supported traditional Indian craftspeople and backstage artists, who often get overlooked as significant contributors to the arts and design fields.
With the nationwide lockdown depriving artisans and their families from an income, SSF started with its support fund.
The support helped in addressing the artist's immediate survival needs.
Sakal Social Foundation, under the Relief activities, worked with 150, artisans, and backstage artists in Pune, Maharashtra.
It worked towards creating and providing essentials kits that could support these producers and their families for a month.
Donors came in numbers and chose to support one or more families through this fundraiser.
SRF distributed 20,000 N95 Masks and Sanitizers to Swachh and PMPL workers
COVID 19 COMBAT MISSION - 2020
SSF, in collaboration with NCL venture and Cognizant Foundation, worked towards feeding migrant labour and those stuck in relief camps.
The kits they distributed included rice, atta, dal, oil, sugar, tea, soap and salt.
It also provides safety kits to SWACHH and PMPL workers in Pune, which included 20, 000 N95 mask, sanitizers, sanitizers stand for public toilets, face shields and other protection gear.
Over the last few weeks, the SSF has successfully reached out to thousands in Pune city through this fundraiser. You can start with a similar fundraiser here.
De-silting in 702 Villages
2013-2020
De-Silting work in 702 villages has been completed across Maharashtra which has been helpful for the villages to have their own source of water.
SRF contributed an amount more than 15 Crores INR.
In the year 2019 SRF adopted 100 villages across Maharashtra for Desilting.
Till now, SRF has completed De- silting work in 750 villages from the year 2013, across Maharashtra which has been helpful for the villages to have their own source of water.
A total number of 35,28,000 Villagers have benefited from this project.
Malin Landslide
2014
On 31 July 2014, a landslide occurred in the village of Malin in Ambegaon taluka of Pune district in Maharashtra and swallowed up almost the entire tribal village of around 50 family's.
Almost 151 people died in the fatal landslide and 50 families lost their homes. In response to this natural calamity, Sakal relief Fund was able to raise around 1,39,62,000/- through crowd funding to do disaster relief work.
SRF supported in construction of hostel for the tribal students survivors of the natural disaster. This hostel will help around 10,000 students.
Kolhapur - Sangli Flood
2019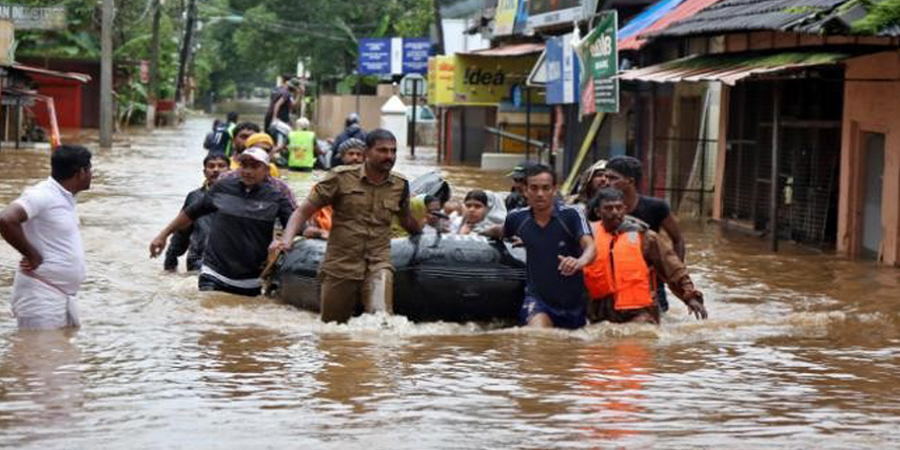 SRF With their rescue and relief operation team working relentlessly, provided 50 Lakh support of Health/Food Essential Kit and Medical Kit, these were distributed to 10,000 people affected by floods.
SRF is also helping in building rehabilitating five school buildings in this flood affected area.
We are supporting in educational material and equipment's for schools.
In total SRF has 24 schools in pipeline which it will be supporting.
Kashmir Flood
2014
September 2014, the Kashmir region suffered disastrous floods across many of its districts caused by torrential rainfall.
The Indian state of Jammu and Kashmir, as well as Azad Kashmir, Gilgit-Baltistan and Punjab were affected by these floods.
SRF raised around 38,16,131/- through its crowd funding appeal.
SRF provided 5 Ambulances for 108 health services in Kashmir.
A total of 40,000 beneficiaries have benefited from this project.